Event box
Preparing Data for GIS Projects
Online
A lot of spatial data is readily available in tools like ArcGIS Online but some data, especially tabular data, requires preprocessing to use in a GIS project. This workshop will demonstrate how to clean and manipulate tabular datasets, provide tips and strategies for organizing your data for specific types of analysis and tools, and work through how to join tabular data which is a common process in GIS projects. This workshop is open to all levels of experience and all disciplines.
We will use Google Sheets and ArcGIS Online in the examples, so attendees should have access to these two tools if you want to follow along with the examples.
To access ArcGIS Online, use the following steps:
1. Open a browser and navigate to https://carnegiemellon.maps.arcgis.com/
2. Click Carnegie Mellon University and login using your Andrew ID. Follow the process through.
3. Make sure you are connected to the CMU's organizational account.
Date:

Tuesday, February 14, 2023

Time:

11:00am - 12:00pm

Time Zone:

Eastern Time - US & Canada (change)

Campus:

Virtual Workshop

Categories:

Online:

This is a virtual event. A URL to participate will be sent via a reminder email 24 hours before the event.
Virtual Workshop Information:
The link to join this event will be found in your reminder email 24 hours before the event.

Please join a few minutes early to ensure that your audio setup is working correctly.

All events are shown in Pittsburgh time. Visit this time zone converter to see when this event will take place in your time zone.
Workshops and events for Carnegie Mellon University Libraries are open to all, regardless of race, color, national origin, sex, disability, age, sexual orientation, gender identity, religion, creed, ancestry, belief, veteran status or genetic information.
If you require accessibility accommodations, please contact the event organizer.
Presenter(s)
Jessica Benner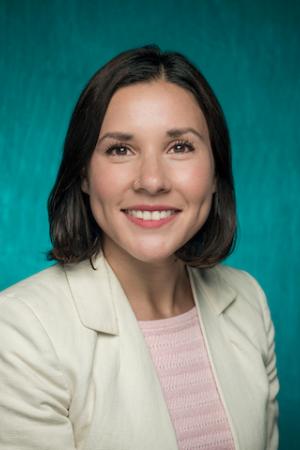 Lencia Beltran
Open Science Program Coordinator